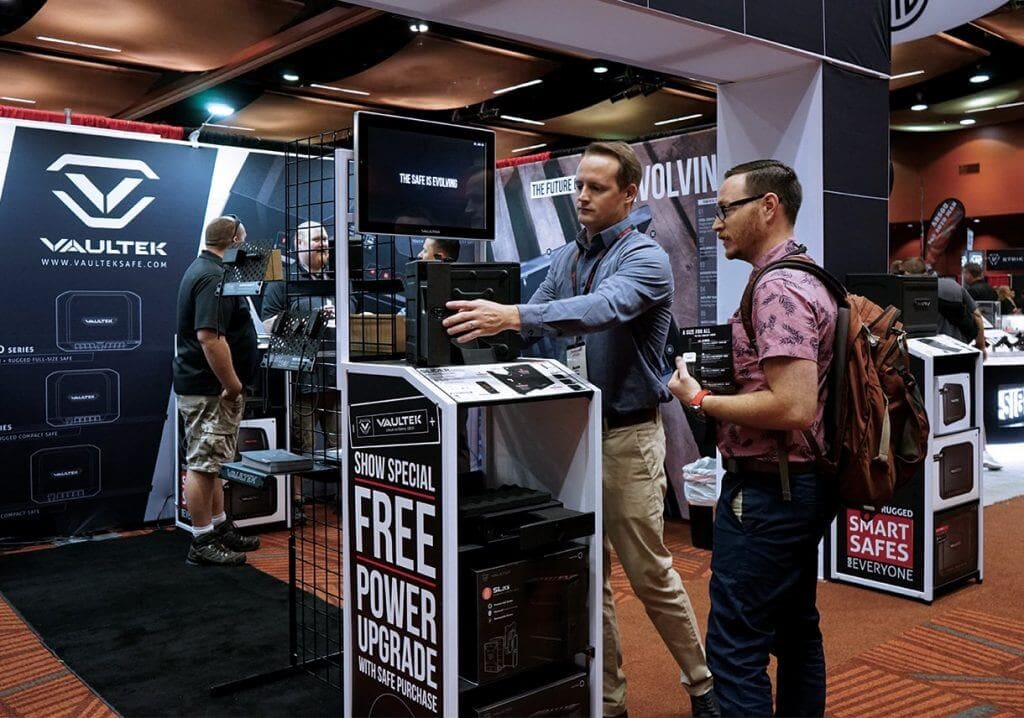 Going on its second year, Triggrcon features the newest, most innovative companies and products in the tactical firearm industry.
On July 26th the event will again welcome industry, media, LEO, military, and enthusiasts to the four-day event in Bellevue, Washington.
Among the 2018 exhibitors Vaultek, a security technology company based out of Orlando, Florida is set to release Slider Series for its public debut. Vaultek specializes in smart engineering and cutting edge technology, with a current focus on handgun storage to secure personal defense, home defense, and everyday carry firearms. The Slider Series is set to be the latest addition to Vaultek's line of rugged smart safes.
In Vaultek fashion, build up has been going on for weeks on social media speculating about the new release. Only a few more days and Slider Series comes out of the shadows, 07.26.