VAULTEK REVIEWS HAVE ARRIVED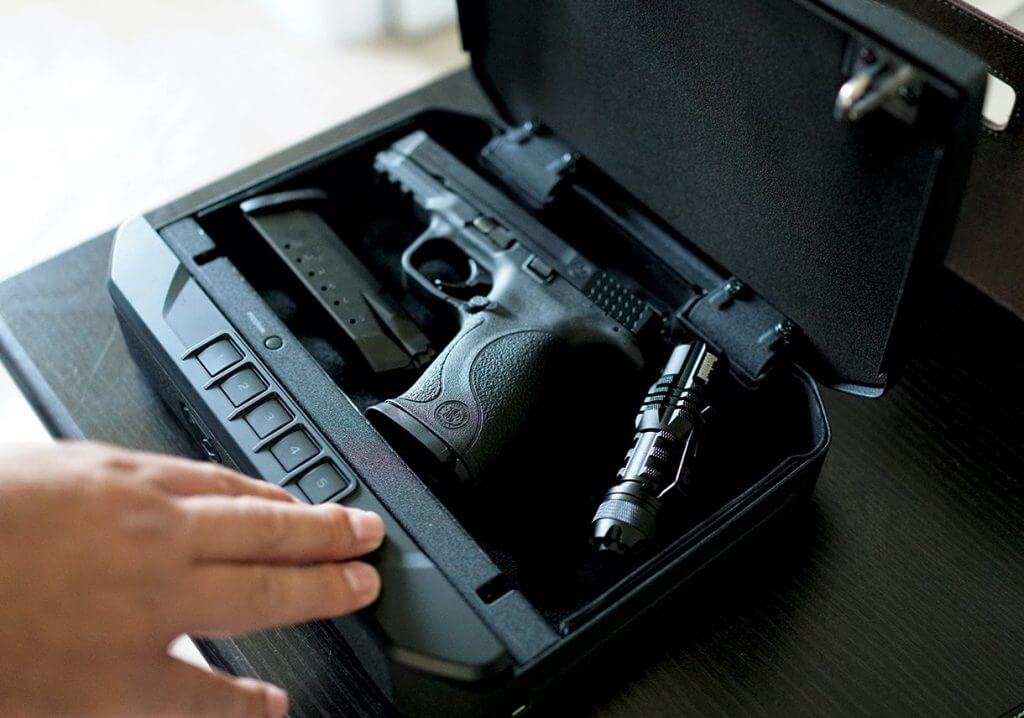 Vaultek is officially selling it's VTi Series of smart safes, and our customers are giving us amazing feedback! We are excited to be shipping all colors now within 1 business day!
It's thrilling to see incredibly positive results coming back. If you're in the marke for a smart way to store your gun, please feel free to read through our reviews here and on our product pages, and make sure to check out what people are saying on our social accounts!
We've also been steadily working on the future of Vaultek, but for now, we will share with you some of the incredible positive feedback from our amazing customers.
Micro safes of the past typically lacked in one or more departments. The Vaultek VT20i has literally filled the gaps where others lacked. The biometrics read easily with any finger, the case is extremely rugged and has a pleasantly heavy feeling that you'd expect from heavy gauge steel, and the way the keypad lights up paired with the interior light proves that its not just a regular safe, but a safe with home defense and safety as a top priority. The "can't believe they thought of that" list is too long to make mention of. This safe is definitely the top of the mark and an absolute must have if you have small children. – Vaultek Owner ( Daniel Cobin )
Since my intention in purchasing a quick access vault/safe is not only to have it accessible quickly but also to prevent our daughter or anyone else who's normally in the home from playing with what's inside, this is the best by far that I have found on the market. I have nothing negative to say about the unit at this time, even the packaging and presentation was nice. So, if you want a travel safe, quick access safe, and something to generally keep guns or other smaller items locked up but accessible I'd highly recommend this unit. If you are just leaving your guns sitting around the house or on or in your nightstand this is what you need. – Aaron Dooley