Vaultek has addressed a recently discovered security vulnerability with the Vaultek LifePod. We take every action to protect our customers and make sure our products are the safest available. The fix is in place for new units, and our existing LifePod customers have an upgrade kit available.
A recent exploit demonstrated how to breach the side of the case to reprogram the master code. It's important to note that the published findings are from a professional security expert with the time, tech knowledge, and understanding of the product functions and program button location. While possible, what's published would be difficult for the average person. While the immediate threat is considered very low, we are currently building upgrade kits for existing LifePod customers to prevent this from happening.
The upgrade kit comprises of a protective shield that covers the program button, and only allows access to the program functions when the lid is open. The new shield kit is available now and will ship within 2 business days at no charge.
Upgrade kit includes the program button shield.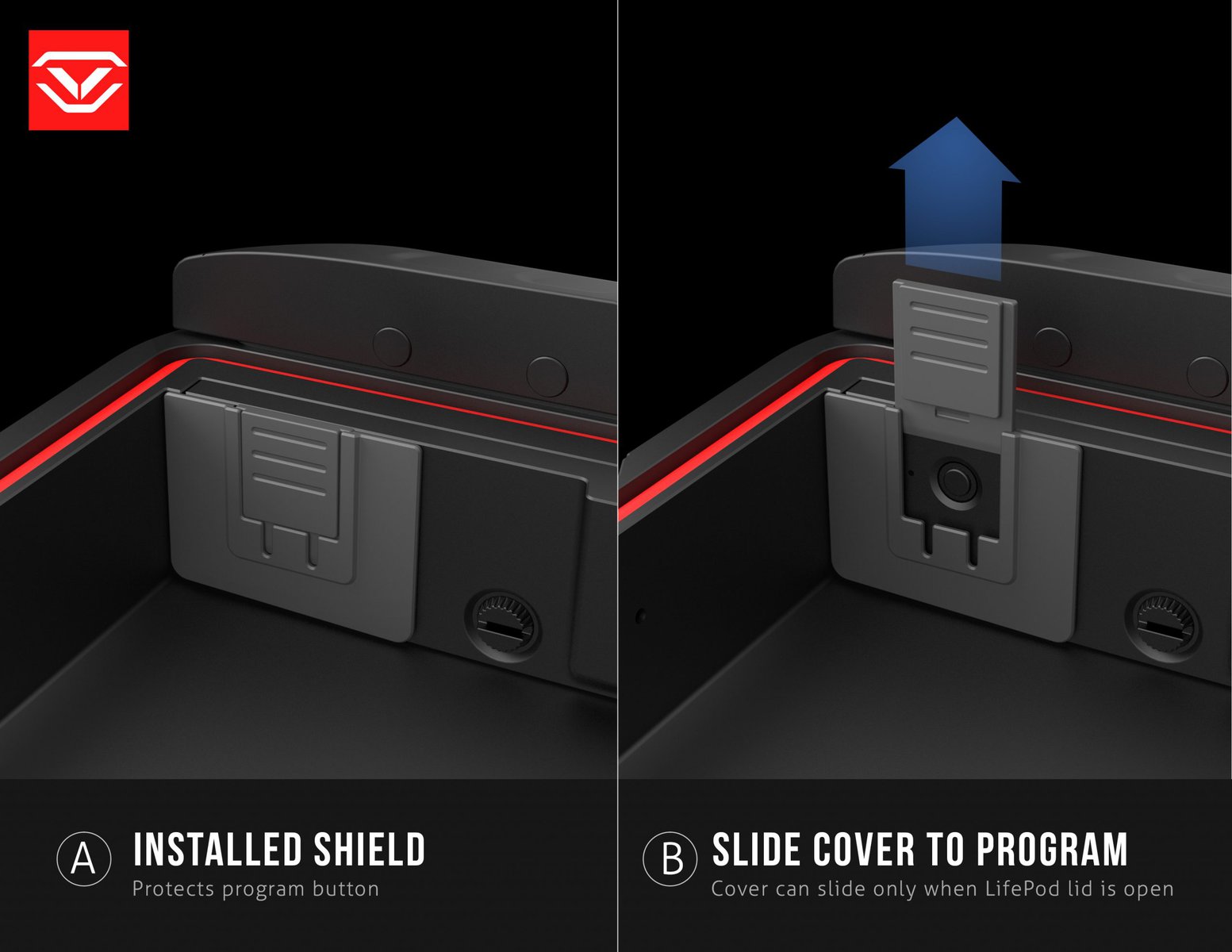 How to Determine if your LifePod Needs an Upgrade
If your LifePod comes with a self-installation upgrade kit including the programming button shield, you are all set and no further upgrade is required.
If your LifePod does not come with an upgrade kit, then perform a quick diagnosis as follows to determine if your LifePod has updated firmware:
Open the lid and close the latch by pressing the LOCK button. While the lid is still open, wake up the unit and quickly press and hold the program button to see if all number keys would light up sequentially 1-2-3-4.
If NO, then your unit has upgraded firmware and no upgrade required.
If YES, then proceed to request the upgrade kit below.