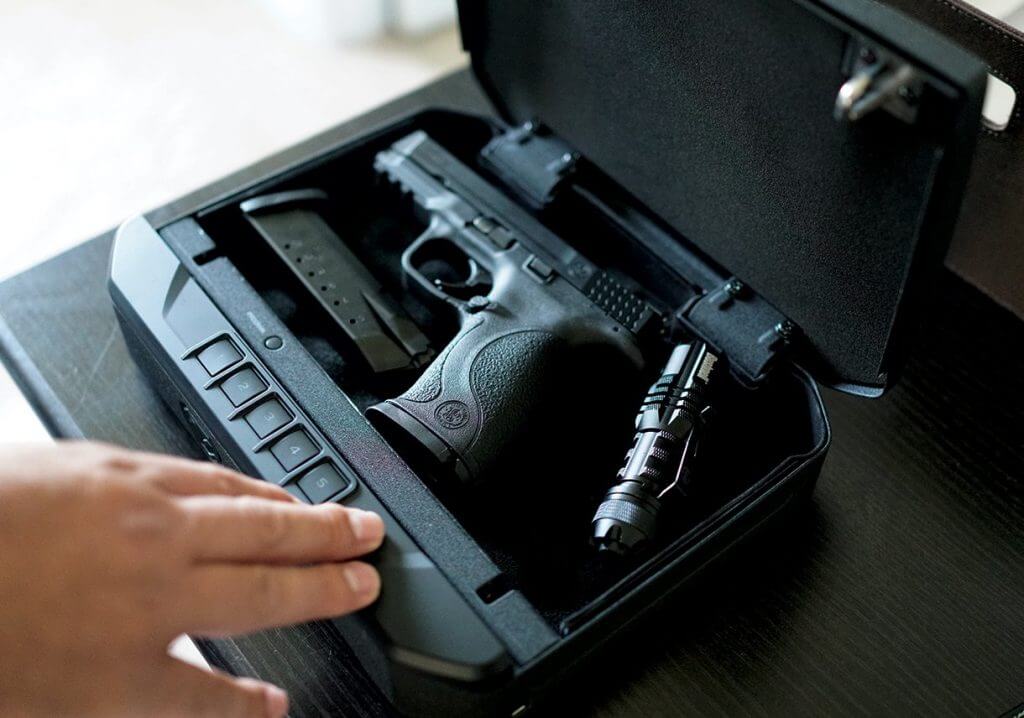 We were out to make the perfect travel size case to meet extreme portability, while at the same time adhering to the security you've come to know in our Vaultek™ VT Line.
Introducing the new VT10i! The second generation of the VT20 series but more like its younger brother. It is a fraction of the size of the first generation. One of the big things that came back from people was being able to carry the safe back and forth between the vehicle and home. Whether keeping the safe on your night stand or taking the safe with you to your child's soccer practice we have listened to the community. So we made the safe lighter and more compact. Still being able to hold a Glock 19 and other handguns with comfort. We started with the VT20 series and now we have the V10i. The smallest Wireless access safe in the world!
Ultra light. Ultra Portable. The new Vaultek™ VT10i combines all the same features of the VT20 series in a slimmer package. A more compact footprint easily stores in backpacks and luggage for simple on the go secure storage. A 28% lighter overall weight compared to the VT20 series makes the VT10i a feature rich compact safe.
Watch the official promo video for the VT10i here: