We are excited to announce the all new Vaultek APP 2.0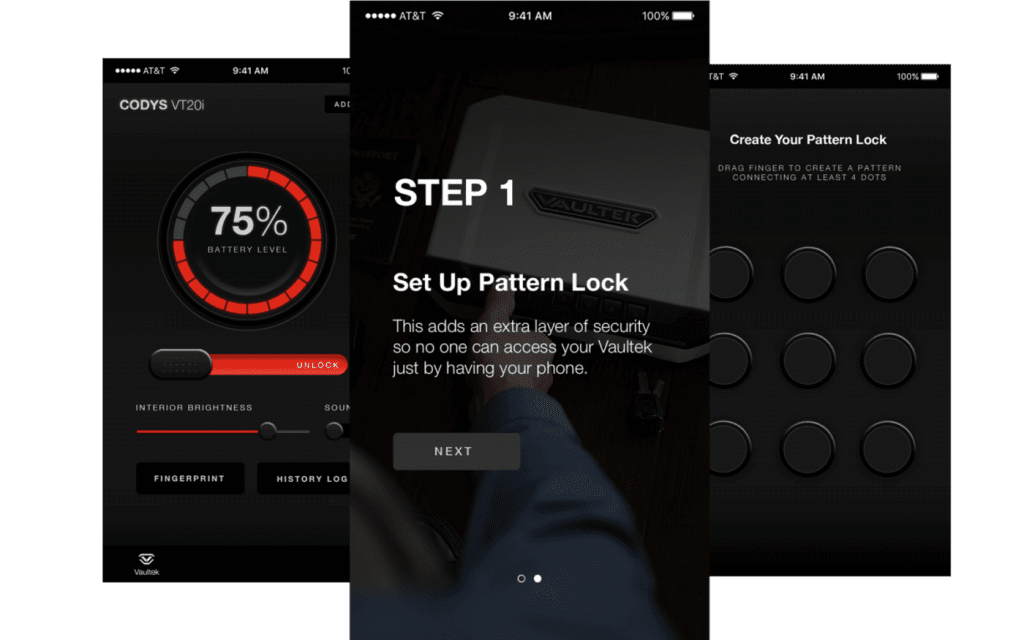 The new release adds compaiability to our newest VT PRO SERIES models, and gives new life to each app screen. We have completely remodeled the app, so each screen is easier to use and we have added an all new set of app features for our VT PRO SERIES MODELS.
The custom app brings a new level of interaction between you and your Vaultek™ safe. You can perform multiple tasks including managing user accounts, tracking usage history, checking battery status, and even opening your Vaultek™ with one simple swipe.
Your VT PRO SERIES now has a new manage preferences screen where you can manage the advanced options for the series such as: DMT, SMART KEY ENTRY, and DUAL ENTRY MODE.
Get it today at the Apple and Google Play store!
>> APPLE: https://itunes.apple.com/us/app/vaultek/id1144446245?mt=8